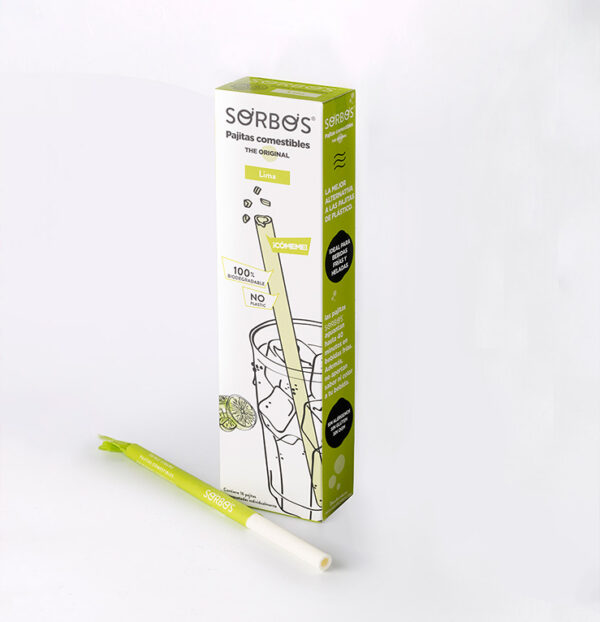 Sorbos
In stock
9,95 € – 29,95 €
NO ALLERGENS NO GLUTEN NO GMO´s
Sorbos is the first edible, flavored and 100% biodegradable and eco-friendly straw in the world. It doesn´t contain any plastics.
Read more
FLAVOR
SHIPMENT
SIZE
15 Business days for your personalized staws
SORBOS is the first edible, flavored and 100% sustainable straw in the market. The detail that Will make the difference in your drinks
A new way to consume beverages and make your small gesture to a free single use plastic world. #Eco-Tasting
The straw stays rigid for 40 minutes or longer. USE, BITE, ENJOY.
5 out of 5 stars (based on 24 reviews)
and going up!
No Title
8 August, 2023
Personas súper atentas y agradables.
Las pajitas fueron lo más en nuestra boda no quedó ninguna y estaban riquísimas, repetimos seguro.
No Title
21 December, 2022
Verified
Response from Sorbos
Buenas tardes Ramon
Gracias por tu reseña y comentario.
No Title
21 December, 2022
Están buenísimas, muy buena alternativa
Verified
Response from Sorbos
Buenas tardes Marta
Gracias por tu reseña y comentario